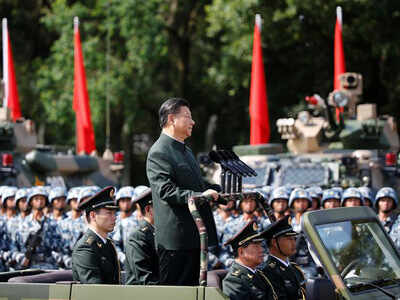 China prepares for war.
The Chinese President held a meeting with the PLA officers after the defence budget received $178 billion allotment. The amount accounts for a 6.6 % year-on-year increase in the Chinese military budget. Wu Qian, defence ministry spokesman, announced that China faces serious security threats from Taiwan's independent forces. The leaders of the Democratic Progressive Party (DPP) move towards the path of separatism, which according to the spokesman is "getting grimmer".
Aside from Taiwan's separatism threat, Wu said that China faces revolutionized challenges and risks with some countries engaged in unilateralism that shakes global security and paves for geopolitical risks. Beijing has threatened to use force to have Taiwan reunified with mainland China. Should Taiwan insist of independence, the move will go down in history as "shame and disgrace".
Tsai Ing-wen, Taiwan's pro independence leader, sealed defence deals with the US with the purchase of F-16 fighter jets worth $8 billion and over $2 billion pact for missiles. The Chinese spokesperson referred to the US arm sales to Tawain as "extremely wrong and very dangerous".
Speculations have been circulating that China is planning to forcibly takeover Taiwanese islands in the South China Sea. These reports seemed to have been confirmed when China released a fiery simulation video of Chinese troops. The anti-piracy exercise features the troop's capabilities in launching amphibious assaults and using fast-moving speedboats and naval aviation aircrafts.
LINKS
South China Sea: World War 3 fears as Chinese troops hold fiery battle simulation
Trump admin formally approves fighter jet sale to Taiwan amid China trade fight
U.S. State Department approves possible $2.2 billion arms sale to Taiwan
Xi Jinping tells Chinese army to step up combat readiness as budget rise is blamed on security threats
Xi Jinping tells Chinese military to prepare for war. Is it against India, US or Taiwan?